March Lunch & Learn ft. Dean Browell with Feedback
March 21 @ 11:45 AM

-

1:00 PM

EDT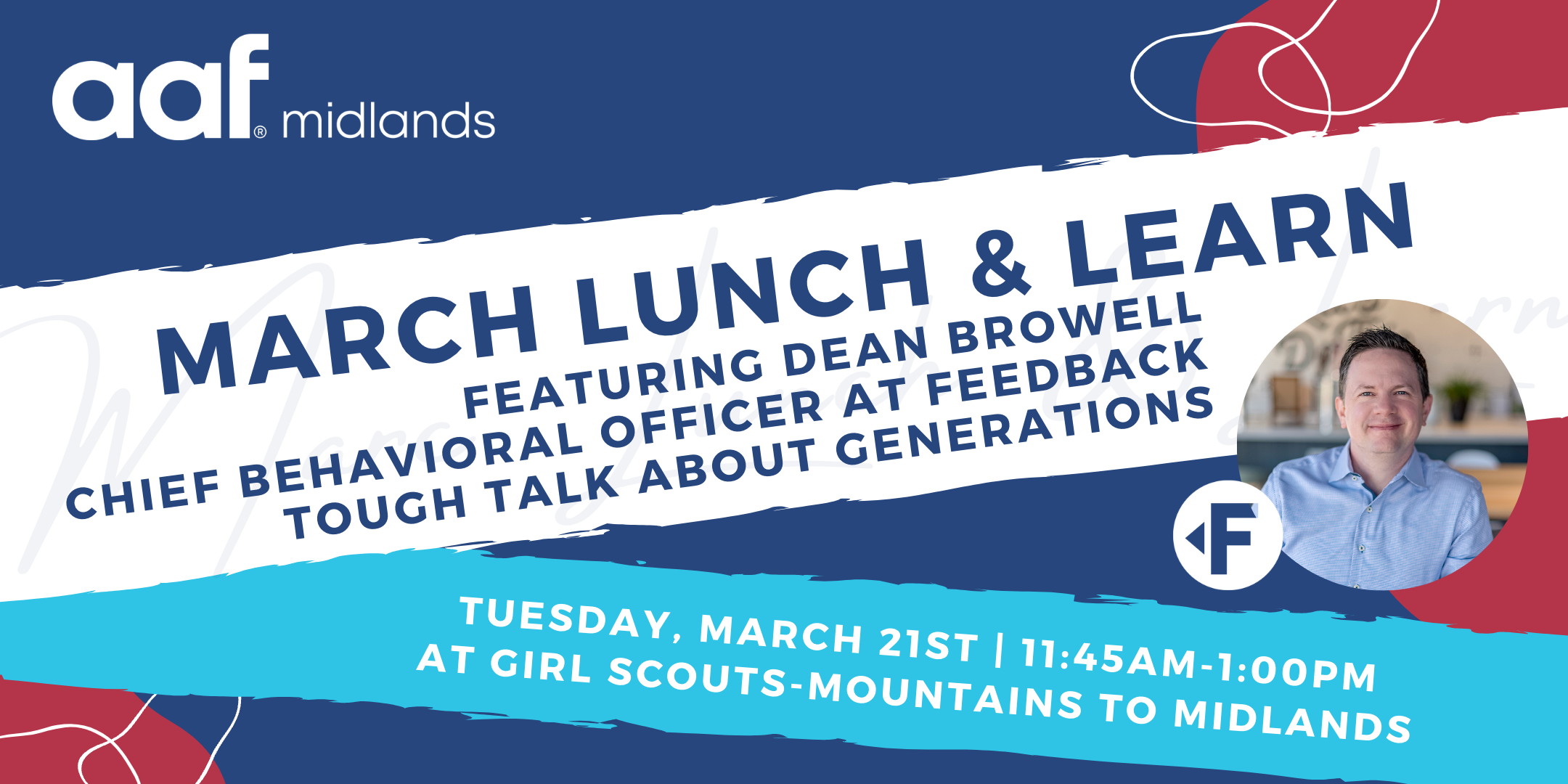 March Lunch & Learn with Dean Browell, Chief Behavioral Officer at Feedback
Tough Talk About Generations: Generational Differences, Misconceptions, and Waning Usefulness in Targeting and the Workplace
Boomers, Millennials, Generation X, Generation Z… Generations have gone from handy birth-year segmentation to massive descriptors of entire populations – that are often completely wrong. In this session we will use Dean and Feedback's behavioral research, graduate studies, personal anecdotes and pop culture to explore each generation's unique roles. However we will also challenge the notion that generations are effective or even helpful ways to segment audiences.
About Dean
Dean Browell leads Feedback's research as resident PhD with a passion for how generations interact online. His work can be seen across many industries including tourism, automotive, retail, healthcare, and education. Dean served for six years as a Board Member of the Society for Healthcare Strategy & Market Development (SHSMD) and sits on the boards of The Poe Museum and University of Richmond's Institute on Philanthropy. A co-author of the book Don't You Forget About Gen X, Dean teaches Social Media Research at Virginia Commonwealth University's School of Business and is a co-founder of the cultural education project Hidden In Plain Site.
Tickets are free for members and $25 for associate members and non-members.
Click here to RSVP on Facebook and invite your friends.