Established in 1982 by Robert Blanchard in South Carolina, Blanchard Machinery stands as a 4th generation family-owned business. Evolving with time, it has diversified into various divisions, presenting a comprehensive array of Cat and non-Cat equipment available for sale, rental, parts, service, and repair. These offerings cater to sectors spanning Construction, Logging, Mining, Agriculture, Marine, On, and Energy. The company's advancement and achievements have been shaped by its dedication to customer satisfaction, an wide product line, and the enduring principles passed down through previous generations of the Blanchard family.
Chernoff Newman has deep category experience in health care, energy, food and beverage, education and workforce development, retail, financial/insurance and issue management. 
With a culture steeped in innovation and delivering measurable results, the agency provides integrated services to create meaningful consumer connections, including branding, marketing strategy, digital experiences, media, public relations, creative and social media. 
By working together across all disciplines, we discover, create, connect and inspire.

Cyberwoven is an award-winning, full-service digital agency that integrates strategy, design, and development to build digital brand experiences that are unique, intuitive, and seamlessly connected with the marketing and operating strategies of clients. Learn more at cyberwoven.com.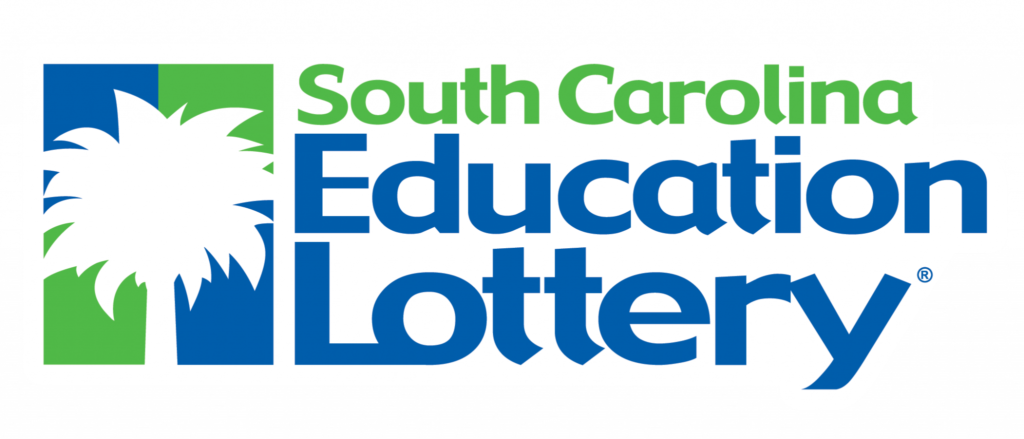 Since launch in 2002, the South Carolina Education Lottery (SCEL) continues to focus on its objective: to support new educational opportunities for the citizens of the Palmetto State by providing entertainment options to adults who play our games. 
Through the sales of draw games and scratch off tickets, SCEL has transferred over $5.7B to the Education Lottery Account to enhance educational opportunities for South Carolinians through the funding of LIFE, HOPE, and Palmetto Fellows Scholarships, as well as, various grants and K-12 allocations in the state. 
SCEL takes great pride in all of their beneficiaries and raising funding for them in a socially responsible manner.

USC - Darla Moore School of Business
The Darla Moore School of Business offers a remarkable array of program choices for careers in business. You will have the opportunity to receive an education that prepares you to be data proficient, analytically capable, and functionally grounded, ready for today and tomorrow's business challenges.
WLTX is owned and operated by TEGNA Inc., an innovative media company that serves the greater good of its communities. Across platforms, TEGNA delivers relevant and trusted content by telling empowering stories, conducting impactful investigations and providing innovative and unparalleled solutions for advertisers through TEGNA Marketing Solutions.
Experience Columbia SC is the region's destination marketing organization. We're responsible for all marketing efforts intended to help more visitors discover all that makes Columbia the unexpected urban South… and to help bring them to your business! 
As the DMO for the region, we want the whole world to know what makes Columbia SC so great. Think of us as the biggest cheerleader for the heart of South Carolina.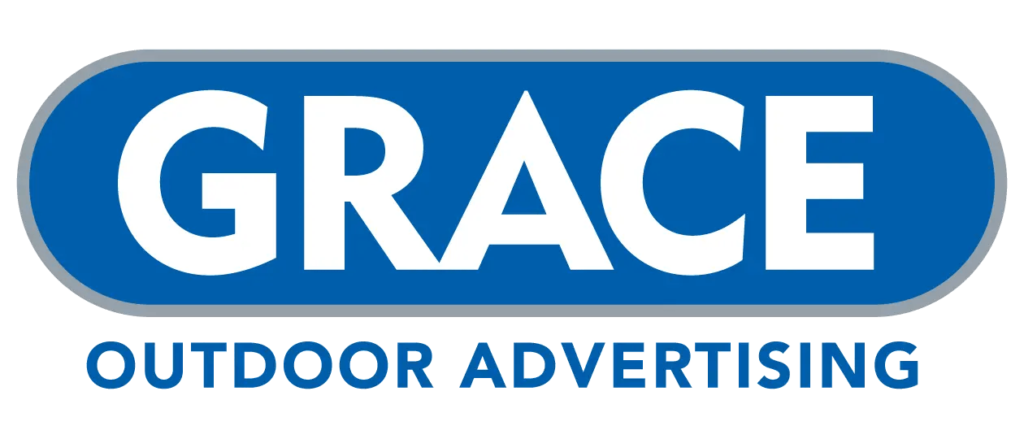 Grace Outdoor Advertising
Grace Outdoor Advertising manages and operates both digital and traditional billboards in South Carolina, North Carolina, Georgia and now Tennessee. Our digital signs use the highest quality LED technology to display attention-getting ads. Grace Outdoor is locally-owned, family operated and is a SC Certified Woman-owned business.

Founded in 1902, Lamar Advertising Company is one of the largest outdoor advertising companies in the world, with over 357,500 displays across the United States and Canada. Lamar offers advertisers a variety of billboard, interstate logo, transit and airport advertising formats, helping both local businesses and national brands reach broad audiences every day. 
In addition to its more traditional out of home inventory, Lamar is proud to offer its customers the largest network of digital billboards in the United States with over 3,600 displays.

An NBC affiliate, WIS-TV is a legacy station committed to providing local news, weather, sports and community information to the Midlands. Long recognized for the quality of its work and its commitment to the community, WIS-TV has never relinquished its position as Columbia's local news leader. WIS-TV is owned by Gray Television, the largest owner of top-rated local television stations and digital assets in the United States.
Midlands Technical College
Midlands Technical College is a comprehensive, multi-campus, two-year public college serving the primary region of Richland, Lexington and Fairfield counties of South Carolina. College programs and services provide accessible, affordable, quality education that prepares a diverse student population to succeed in the job market, to transfer to four-year colleges and universities, and to achieve their professional and personal goals. The college equitably provides higher education opportunities that stimulate the local economy by generating a world-class workforce and enhancing the social vitality of the community.
Prisma Health is a private nonprofit health company and the largest healthcare organization in South Carolina. The company has 29,500 team members, 18 acute and specialty hospitals, 2,947 beds, 300 outpatient sites, and more than 5,100 employed and independent clinicians across its clinically integrated inVio Health Network. Along with this innovative network, Prisma Health serves almost 1.5 million unique patients annually in its 21-county market area that covers 50% of South Carolina.

UCI Medical Affiliates | Doctors Care | Progressive Physical therapy
Since 1981, UCI Medical Affiliates Inc. has provided nonmedical management and administrative services for several freestanding medical centers, including urgent care centers and physical therapy clinics. These centers provide health care services throughout South Carolina. UCI Medical also manages employer on-site medical practices and related occupational health services, focusing on quality care, cost-effective delivery of care and a close partnership with our clients. Doctors Care was founded in 1981 as the first minor emergency medical center in Columbia, S.C. Today we have expanded to more than 50 locations, providing health services designed to meet your needs in a timely and convenient manner.
Spectrum Reach is the advertising sales division of Charter Communications, Inc. The company offers custom solutions for the modern media landscape, utilizing national cable networks, internet advertising and promotional events and supported by marketing, research and award-winning creative services.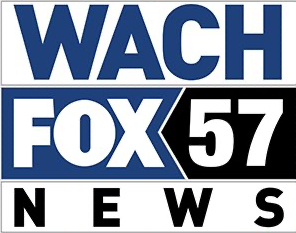 WACH is a SC based station and a FOX Television affiliate owned and operated by Sinclair Broadcast Group. Sinclair Broadcast Group, Inc. is one of the largest and most diversified television broadcasting companies in the country today. Sinclair owns and operates, programs or provides sales services to 163 television stations in 77 markets, after pending transactions. Sinclair's television group reaches approximately 38.7% of US television households and includes FOX, ABC, MyTV, CW, CBS, NBC, Univision and Azteca affiliates.

Riggs Partners is a creative marketing consultancy that specializes in building Responsible Brands: those that are purpose-driven and seek to deliver human value throughout their enterprise. Since the firm was founded more than three decades ago, it has directed significant branding initiatives in partnership with client teams from leading corporations, public agencies and nonprofit organizations. Riggs Partners is recognized internationally for its leadership in founding CreateAthon®, a pro bono marketing marathon that has delivered more than $30 million in skills-based volunteerism to the nonprofit sector.

Lexington Medical Center is a 607-bed teaching hospital in West Columbia, South Carolina. It anchors a health care network that includes five community medical centers and employs a staff of more than 8,000 health care professionals. The hospital is ranked best hospital in the Columbia Metro and #2 hospital in South Carolina by U.S. News & World Report and was named one of the "Best Places to Work in South Carolina" by SC Biz News, in partnership with the South Carolina Chamber of Commerce and Best Companies Group. Lexington Medical Cancer Center is an accredited Cancer Center of Excellence and has a clinical research and education affiliation with MUSC Hollings Cancer Center. The network includes a cardiovascular program recognized by the American College of Cardiology as South Carolina's first HeartCARE Center. The network also has an occupational health center, the largest skilled nursing facility in the Carolinas, an Alzheimer's care center and more than 70 physician practices. Lexington Medical Center operates one of the busiest Emergency departments in South Carolina, treating nearly 100,000 patients each year. The hospital delivers more than 4,000 babies each year and performs more than 30,000 surgeries. Its postgraduate medical education programs include family medicine and transitional year residencies.